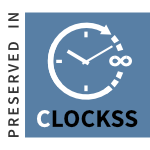 Executive Director
CLOCKSS seeks Executive Director
Job Description and Application Instructions – 24 August 2020
CLOCKSS (Controlled LOCKSS) is a not-for-profit joint venture between the world's leading scholarly publishers and academic libraries, whose mission is to build and operate a sustainable, geographically distributed digital preservation service with which to ensure the long-term survival of web-based scholarly publications for the benefit of the greater global research community. CLOCKSS is an international, mission-driven, partnership organization with technical support from the LOCKSS team at Stanford University.
The role of Executive Director is crucial to CLOCKSS. In this role you will run the organization, reporting to the Board via its Co-Chairs, and be responsible for continuing to establish the organization as a major international scholarly archive and as a valuable collaborative community of scholarly publishers and academic libraries.
We seek an Executive Director to lead the organization in its next phase of development, with a particular focus on continuing to provide exceptional value and service to its community, whilst addressing strategic priorities which include:
● further developing the organization's global reach;
● ensuring long-term sustainability in a changing market;
● keeping mission relevance in the evolving landscape of scholarly communications.
Responsibilities
Strategy and leadership: Ensure that CLOCKSS has a clear strategic vision and plan, and execute this effectively, building consensus with the Board and support by Members.
● Raise the profile of the organization through speaking at conferences and seminars and writing articles.
● Keep up-to-date with developments in scholarly publishing and issues facing academic libraries.
● Form strategic alliances with other groups in the scholarly communications arena.
● Address the challenges of safeguarding today's digital scholarly content for long-term preservation and accessibility.
Operations: Direct and manage all aspects of CLOCKSS operations to budget and plan.
● Includes communications, finances, human resources, marketing, membership services, preservation services, presenting, and reporting.
● Prepare an annual plan with objectives, a budget and financial projections.
● Be comfortable taking on work directly, as well as working effectively with and through the CLOCKSS team of consultants, experts, and other staff members.
Membership: Develop and grow the membership of participating publishers and libraries from which CLOCKSS receives contributions.
● Recruit new publishers and libraries to meet targets for growth.
● Proactively respond to the digital preservation needs of the scholarly community.
● Create a valuable community and services for participants.
Marketing: Provide a vision and voice that establishes CLOCKSS as a valuable and unique international scholarly archive.
● Create outreach and campaigns to the community to attract and follow-up with new participating publishers and libraries.
● Explore potential for foundation and individual donor funding.
Staff: Directly manage full-time CLOCKSS team member and participate in the management of further team members, coordinating activities with the LOCKSS technical team at Stanford.
● CLOCKSS receives technical support from the LOCKSS team at Stanford. This is a crucial strategic and collaborative relationship which requires close engagement.
● The CLOCKSS Executive Director does not have line management responsibility for the LOCKSS team. Influence is exercised through Stanford University Library's representative on the CLOCKSS Board and documented in a Service Level Agreement.
Technology: Keep pace with digital preservation technologies.
● Ensure continual learning, keeping abreast of relevant technologies and developments in the industry.
● Manage technology partnerships effectively.
● Seek and assess expert advice, as required.
Qualifications for the position
Experience
Essential:
● Leadership and management at a senior level, with a background in academic publishing, institutional librarianship, or other areas of scholarly communication.
● Proven record of industry engagement and thought-leadership with established credibility in the librarian and/or publisher communities.
Specific skill sets
Essential:
● Proven ability to lead and influence in a distributed, multi-stakeholder environment.
● Effective team player and manager.
● Knowledge and experience of the issues and trends facing academic libraries and publishers with regard to archiving scholarly material.
● Strong financial management experience is required.
● Excellent written, oral, and presentations skills.
Desirable:
● Established record of public speaking.
● Knowledge of the technologies underpinning digital preservation.
Personal attributes:
● Agility and sensitivity in dealing effectively with different interest groups.
● Able to plan strategically, identify opportunities for growth and change, and define and meet objectives.
● Able to deal with ambiguity and mitigate risks.
● A self-starter, at ease operating remotely, but able and willing to travel and attend conferences as necessary in order to promote the mission and expand the reach of the organization.
Metrics
310+ Supporting Libraries (see https://clockss.org/clockss/Supporting_Libraries)
270+ Participating Publishers (see https://clockss.org/clockss/Participating_Publishers)
Arrangements
This is a highly visible leadership role in the scholarly community with an appropriate remuneration package, open to negotiation. The Executive Director will be a self-employed contractor to CLOCKSS and thereby will enjoy a flexible location and schedule, with responsibility for ensuring that the necessary business framework is in place.
To apply
Candidates should apply before 25 September 2020, although applications after that date may also be considered. Please send a cover letter and CV by email to the Chair of the CLOCKSS Executive Search Committee:
James Phillpotts, Oxford University Press, james.phillpotts@oup.com