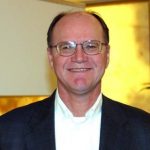 Craig Van Dyck is Executive Director of the CLOCKSS Archive. Before CLOCKSS, he was at Wiley from 1996-2015, most recently as Vice President, Content Management, and at Springer-Verlag New York from 1986-96, most recently as Senior VP and Chief Operating Officer. Craig served as Chairman of the Enabling Technologies Committee of the Association of American Publishers from 1995-1998, and was instrumental in the development of the Digital Object Identifier (DOI) system, and of CrossRef. He has served on the Boards of Directors of the International DOI Foundation, CLOCKSS, ORCID, CrossRef, and the Society for Scholarly Publishing, and was a member of the Portico Advisory Committee. Craig's portfolio has always included industry collaboration to improve the infrastructure of scholarly communications.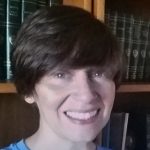 Kim Smilay serves as Director, Publisher and Library Relations of the CLOCKSS Archive. She is responsible for building relationships with publishers and librarians in addition to communications, invoicing and negotiating/managing agreements.  Prior to joining CLOCKSS, Kim spent 24 years at Gale (now part of Cengage Learning) most recently on the Licensing team working with top tier publisher accounts, developing new publisher relationships and managing licensing campaigns.  She volunteers with the Society of Scholarly Publishing's Development Committee.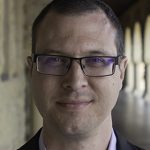 Nicholas Taylor manages the provision of distributed digital preservation software and services used by more than one hundred institutions across multiple networks, including the Global LOCKSS Network and the CLOCKSS Archive.
His previous decade of experience features myriad technical roles in research libraries, including Stanford Libraries, the Library of Congress, and the U.S. Supreme Court Library. He is a frequent collaborator, peer reviewer, and speaker on digital preservation and web archiving topics.