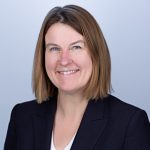 Alicia Wise is Executive Director of the CLOCKSS Archive. She has worked to increase access to research information for 25 years as an academic author and in roles with funders, libraries, consortia, and publishers. Prior to joining she held roles with the Archaeology Data Service, Elsevier, Jisc, the Publishers Association, and the Publishers Licensing Service. Most recently, Alicia has been working as a consultant in scholarly communications, advising libraries, funders, and publishers on sustainable strategies for navigating the rapidly changing information landscape. She has served on the boards of organisations including Access to Research, the Accessible Books Consortium, CHORUS, and Research4Life.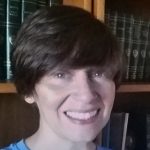 Kim Smilay is Publisher and Library Service Director for CLOCKSS. She enjoys working with both publishers and librarians and is involved with agreements, invoices, and welcoming new participants to the CLOCKSS community. Prior to joining CLOCKSS, Kim spent 24 years at Gale (now part of Cengage Learning) including on the Licensing team working with top tier publisher accounts, developing new publisher relationships and managing licensing campaigns.  She volunteers with the Society of Scholarly Publishing's Advancement Committee.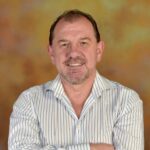 Brett Thomas is Engagement Director for the CLOCKSS Archive. His role is primarily library-facing, and he is responsible for enhancing awareness amongst, and increasing support from, the world's libraries. Brett's experience is in engaging with libraries about digital collections. Consortia, libraries, and information managers (especially European ones) may have worked with him during his Wiley, ACS Publications and AIP Publishing days. Brett is a Chartered Linguist and speaks 6 languages as well as having an MBA from the Open University Business School.

Thib Guicherd-Callin is Program Manager of the LOCKSS Program at Stanford University Library and Technology Director for CLOCKSS. He is a software engineer originally from France. Thib has devoted his career to distributed digital preservation and has been a vital player in the LOCKSS Program for fifteen years. From humble beginnings as an intern, he was a key contributor to the growth of the Global LOCKSS Network, inception of the CLOCKSS Archive, and expansion of LOCKSS technology to private preservation networks worldwide. Before becoming the acting Program Manager of the LOCKSS Program in 2019, he served as Engineering Manager and oversaw the Web Services re-architecture of the LOCKSS software. He holds a Masters degree in computer science from Stanford University, and enjoys snow sports and chamber music.