Join the CLOCKSS community of world leading libraries and publishers
Libraries, publishers, and digital preservation experts share a duty to preserve the hard work and knowledge of scholars. By joining CLOCKSS you will become part of a community dedicated to the long-term preservation of scholarly content.
Through the services we provide we instill confidence in authors, scholars, policy makers, libraries, and publishers around the world that their content will be safely and securely preserved for future generations.
With 300 supporting libraries and 491 participating publishers, CLOCKSS operates 12 archive nodes at leading academic institutions worldwide. Together we preserve the authoritative versions of over 51 million journal articles, 400,000 books, and a growing collection of supplementary materials and metadata.
Affordable, Inclusive and Sustainable - As an independent not-for-profit charitable organization, CLOCKSS is committed to keep fees affordable and to enable libraries and publishers of all sizes and from all parts of the world to participate.
Together we preserve scholarship for future generations.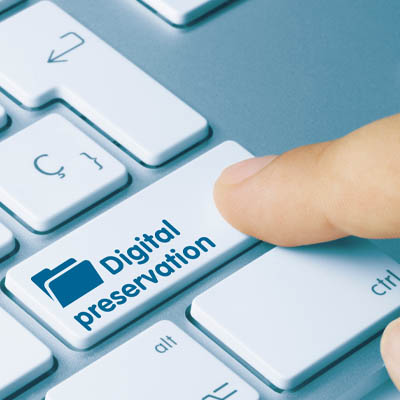 Join forces with world leading libraries and publishers for preservation
"Long-term preservation of scholarly literature in digital form is crucial to the mission of academic libraries. Researchers in all disciplines depend on their libraries to ensure the safekeeping of the scholarly record, underpinning responsible research methods. The CLOCKSS Archive is a unique community where libraries can take united action to collaborate with publishers and with each other to ensure that the digital research is preserved now for the sake of future scholarship."
- Richard Ovenden, Bodley's Librarian at The Bodleian Libraries, University of Oxford
Join the growing community of academic publishers who have entrusted the long-term preservation of their published content to the CLOCKSS archive. Click here to find out more.