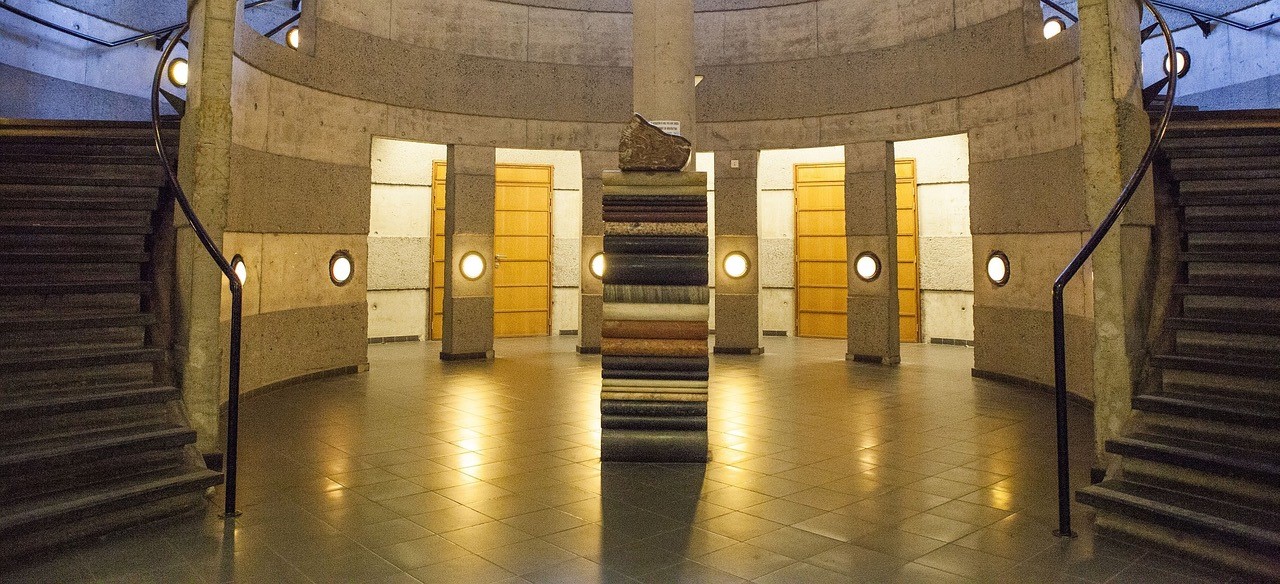 The iconic entrance foyer of the Simone Veil Humanities Library, Université libre de Bruxelles (Photo credits: Marie Ozanne)
Academic libraries face multiple challenges in this era dominated by digital technology

Our mission goes far beyond providing access to the digital scholarly collections to which we subscribe. We must also guarantee access to these resources even when subscriptions are cancelled or publications become unavailable from the publisher. Furthermore, we have the responsibility of safeguarding our own, often unique, materials such as Ph.D. and Master's theses, offprints, research data, etc.
To meet this challenge, the ULB Libraries have adopted a digital preservation strategy based on three pillar solutions, all built on state-of-the-art LOCKSS open-source technology, developed at Stanford University.
This strategy perfectly aligns with the University's core values which support open source technology and open access, with numerous initiatives encouraging researchers to publish their work openly. 
ULB's digital preservation strategy is based on these three pillars :
1. Support for CLOCKSS
CLOCKSS manages an outstanding dark archive of over 54 million journal articles, 475 thousand e-books and supplementary material from the world's leading publishers.

In a unique commitment to openness, if content disappears from the web, CLOCKSS triggers open access to that content, offering it to the public under a Creative Commons license. 
CLOCKSS is the only organization to provide public access to carefully selected content under a Creative Commons license.
CLOCKSS is a global long-term digital preservation service dedicated to safeguarding scientific content worldwide.
ULB recognizes the crucial value of this service and wishes to contribute financially to its development and sustainability.
2. Membership in the Global LOCKSS Network (GLN)
The Global LOCKSS Network is a reference solution for post-cancellation access that enables universities to keep local copies of the resources to which they have subscribed.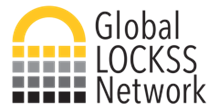 Since 2013, ULB has leveraged the GLN to preserve over 1,500 periodicals and ebooks in our on-site LOCKSS box. 
If a subscription to one of these resources is terminated or the resource is unavailable from the publisher, a copy remains available in our box and remains available to our users.
The GLN and CLOCKSS are complementary preservation solutions.
3. Creating SAFE PLN to preserve our own digital resources

This collaborative initiative aims to archive and preserve the scientific output collected from the institutional repositories of participating universities, ensuring the longevity of their unique collections over several decades.
SAFE PLN replicates digital objects in seven copies, distributed across servers hosted in Europe and Canada, minimizing the risk of data loss. These collections include scientific publications, theses and research data.
It should be noted that the development of SAFE PLN was inspired by CLOCKSS and other Private LOCKSS networks, highlighting the collaborative spirit of this digital preservation community.
In conclusion, ULB's three-tier digital preservation strategy is a strong statement of the university's commitment to ensuring that knowledge remains accessible to future generations while promoting open access and open-source technology. 
Diving into the Diversity of LOCKSS-Based Solutions
What is a trusted digital archive? And why 3?
A trusted archive is one that has demonstrated its ability to preserve content in the long term. This can be demonstrated through means such as:
Relevant certification including peer review by library experts (e.g. CRL TRAC audit, ISO:16363)
Demonstrated mandate and funding
A demonstrated track record of preserving academic content
Clearly documented agreements, workflows, and processes to ensure long-term access to the repository's contents
A succession plan so it is clear what happens to content if the archive goes under
Ideally, important content should be preserved with at least 3 trusted archives. 3 is the magic number when it comes to digital preservation services – each additional service roughly halves the chance of loss.
The more copies the safer. Presumably, each of the three services maintains more than one copy, so the number of copies is likely several times three.
The less correlated the copies the safer. Presumably, each of the three services is running different software, under a different administration, and each is geographically distant from the others. So although the correlations among the copies at each service will be quite high, the correlation among the different services will be low.
The more reliable each copy the safer. Each of the three services is striving to be reliable, so the level of reliability of each of them will be relatively high.
The faster failures are detected and repaired the safer. Presumably, each of the three services is running fixity checks on a different, uncorrelated schedule.
How do community-owned and controlled preservation services such as CLOCKSS and the SAFE PLN work?
The general principle is the same for each preservation service: there are multiple preservation nodes running LOCKSS open-source software, each using a crawler to obtain a copy of the target content, then participating in the LOCKSS polling and voting protocol to establish consensus, so that when a node detects damage to its preserved copy, it fetches repairs from the original source or from a proven peer.
What varies greatly from one LOCKSS network to another are governance and policy matters: the beneficiaries of the preservation network, the content that is in scope, who operates the service, who has access to the preserved content and under what circumstances, who provides financial backing for various kinds of costs, what services beyond preservation are provided (e.g. bibliographic metadata, usage reports, etc.)
The LOCKSS software has evolved over time from a set of features needed to implement the GLN's requirements solely, to a software solution with diverse features that can be combined and configured to implement the requirements of various preservation initiatives. This variability is all contained in the LOCKSS software that everyone uses.
Together these networks, and the libraries and publishers who support them, are contributing to the sustainability of the LOCKSS software and also the content preserved within it. Neither the software nor the preservation services are independent of one another, and although each part is powerful the collective is more powerful than the sum of its parts. It's the only community-owned and controlled network of preservation services, and collectively we preserve far more digital content in a far more professional and sustainable way than is currently recognized.
These preservation services, and this community of practice around the LOCKSS technology, really matter. Many libraries, museums, and archives do not have in-house expertise and tools for digital preservation and so this community means that world-class experts are available to all. The fellowship provides reassurance and inspires confidence.